Say hello to your new way to view and do self
care. We believe truly caring for yourself is not just about splurging on
expensive spa days or every latest fad beauty product, but rather taking time
to enjoy the little things, investing in emotional and spiritual growth,
pouring into others, and of course a little pampering - but make it MEAN
something!
Playlist
So let's dive in. Each product has a fewsuggested uses or exercises to enhance your time with your self care box. Usethis guide as a launching pad to more fulfilling self care.
Gratitude Journal

A place to keep your thoughts or prayers and
used with each product.
Bath Salts

Known for creating a refreshing, relaxing and more elevated bath time experience, these bath salts are sure to enhance your daily cleansing routine.

Suggested Uses:

- Take a bath and be grateful for this time you
have to relax.

-Journal your thankfulness for refreshing
things and think of three specific things that have enriched your life this
month.

-Do something this week for a friend that
elevates a normal experience and makes them feel special.
Face Mask

Used for cleansing and rejuvenating skin (and fabulous girl's nights), this mask will help you put on your best smile, and maybe help others smile too!

 

Suggested Uses:

-Take a moment to feel grateful for your smile
and think of a special time your smile has brought joy to others.

-Journal three things you want to embrace about
yourself more and work on "taking off a mask" to be a more genuine you.

-Use the face mask and send funny photos to
friends to cheer them up. Consider sending one of these ridiculous jokes too: 

"They said gloves and a mask would be enough to go to the supermarket. They lied, everyone else had their clothes on."

"I keep telling my wife to stop buying peeling masks. It's just a rip-off."

 "How does Darth Vader manage to eat through
that mask? He's force fed."

"You know why women's eyes are so noticeable these days? It's the mask era."

"What do you call a moose wearing a mask? Anonymoose"

"Who has two thumbs and wears a mask? Disguise!"
Perfume

Its sweet scent is enjoyed by the wearer and those she is near.

 Suggested Uses:

-Spray and enjoy the perfume; each time you
smell it think of something that makes your life sweeter!

-Send a message telling a friend how they make
your life sweet.

-Journal three ways you can sweeten the lives
of others.
Linen spray

Used for sprucing up your home and creating a welcoming environment for everyone who enters.

 

Suggested Uses:

Curtains: welcome light into your home and be thankful; send message to someone who has been a light in a dark place for you.

Pillows: Think about the times you have to rest
and be grateful. Write down three ways you can be more restful this week.

Blankets: Do something for someone else that
helps them to feel the warmth of a caring friendship.
Lotion

Lotion takes what's feeling dry and neglected and brings hydration and moisturizing comfort.

 

Suggested Uses:

-Be grateful for getting through seasons of dryness
- reflect on how you have grown through struggles.

-Journal three things you love about your body.

-Use on your skin and think throughout the week
about how you can make someone else who seems out of place feel more comfortable.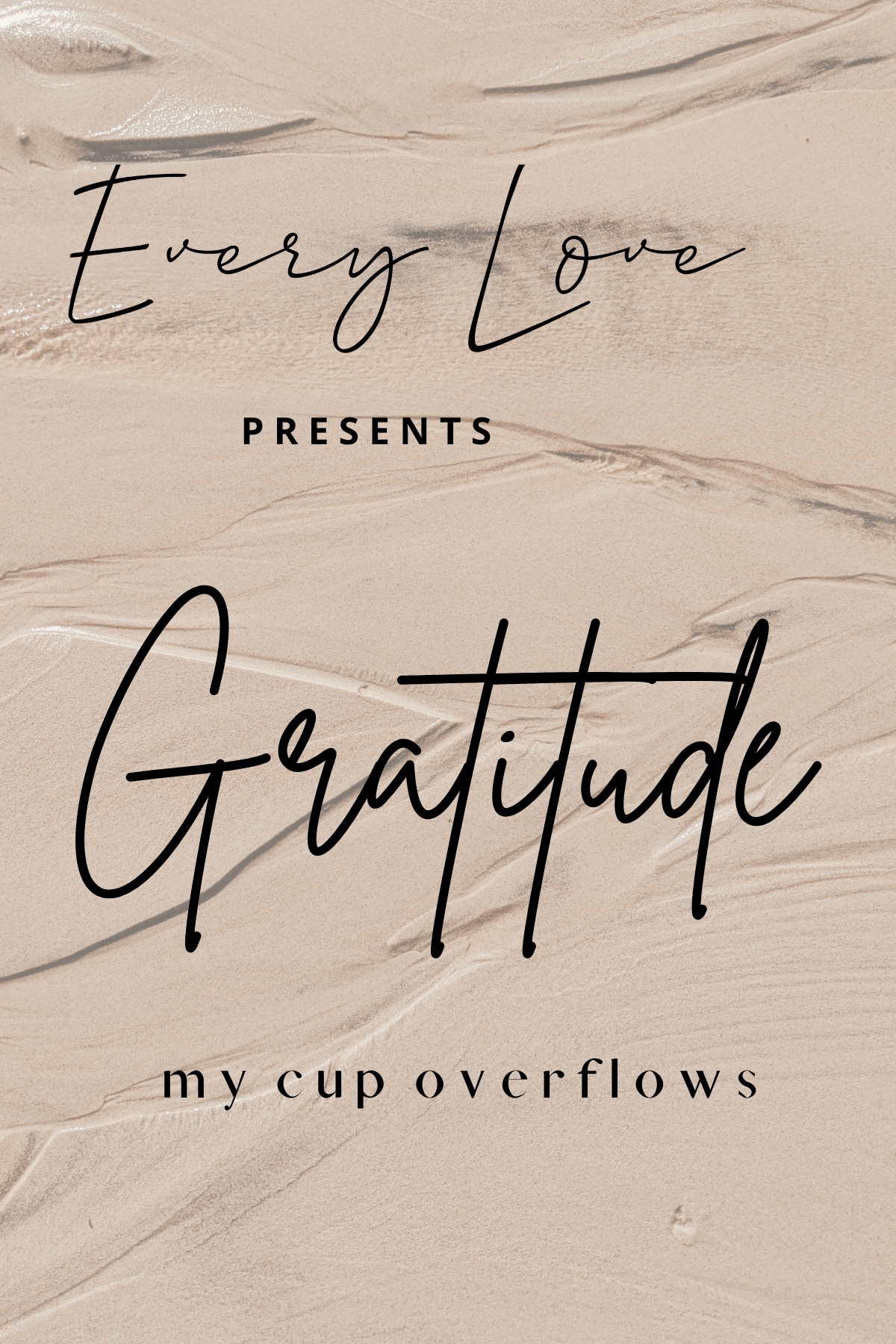 Item List
Gratitude Journal
Bath Salts
Face Mask
Perfume
Linen spray
Lotion