Introducing La Fleur, meaning The Flower, the ultimate date night centered around the woman. Carefully curated to cater to the woman's desires, ensuring that every moment of the evening is tailored to her unique tastes and preferences. The box is filled with surprises that will bring a smile to her face and make her feel pampered and appreciated. Don't worry gentlemen, you will enjoy this box as well!
Date Night Playlist
Sexy Scenarios
Scenario 1 - Au Natural (no vibrator)

They start with the lollipops and an intentional intimacy question. When done talking, try holding the lollipops for each other or both licking the same one together as they kiss. If you don't mind getting sticky, use the lollipop on his or her chest and abdomen or other areas (not intimate parts) you'd like to savor and lick everything off.


She uses In Bloom and wears the Le Fleur 3 piece set and stockings. He whispers sweet sensual things in her ear and asks her what she is in the mood for. Try out the clitoral balm on a less sensitive area first then use the balm to stimulate her and dive deeper into her pleasure. He can try slow circles with a flat gentle palm. Kiss her lips and anywhere else as he uses his hands to pleasure her. Let her lead into anything else she's feeling and savor the rest of the night together.
Scenario 2 - First Time Vibes

She wears the Le Fleur 3 piece set and stockings. She uses In Bloom on her body and the sheets. While she gets dressed, he familiarizes himself with the different vibrator settings and how to operate.

They enjoy their lollipops and talk about what they think will feel good with the vibrator and anything that might be making them nervous in trying it out.

He holds the vibrator in his hand and gently presses it on different parts of her body that she feels comfortable with (neck, abdomen, thighs, etc) He works his way to her panties and tries the vibrator over them. If the sensation feels too strong for her, he can also place the vibrator further back on his palm and let the gentle vibrations through his fingertips caress her rather than using direct contact.


If she feels more comfortable, she can try holding the vibrator or placing her hand with his to guide him where it feels good. Try running the vibrator up and down the labia or circling the clitoris without touching it right away. 


They keep experimenting, and when they are ready they can try direct contact, different settings, incorporating the clitoral balm, a compatible lube, or anything else that sounds pleasurable.

*be sure to clean vibrator before and after use

**because of it's size and shape, we do not recommend this vibrator for internal use
Scenario 3 - Now We're Vibin'

She wears the Le Fleur and stockings and sprays In Bloom. They warm up however they wish or jump straight into using the vibrator. They can use it exactly how they know they like it, or try these suggestions to mix things up:


1. Try making out or letting him feed her the lollipop while she presses the vibrator against his perineum (that sweet spot between his anus and penis) before he uses it on her.

2. Prop a few pillows under her butt and while he gives her oral, she runs the vibrator over her nipples.

3. Use the vibrator between her clitoral hood and the bed while they perform doggy style.

4. He lays on his stomach and she grinds her body on top of him with the vibrator placed between them. Try this one with lots of lube!

5. Try changing up the settings on the vibrator and explore how new settings affect their favorite sweet spots

When they've enjoyed exploring and are both satisfied, finish this intimate date with a sweet lollipop, a cuddle, and an intentional intimacy question.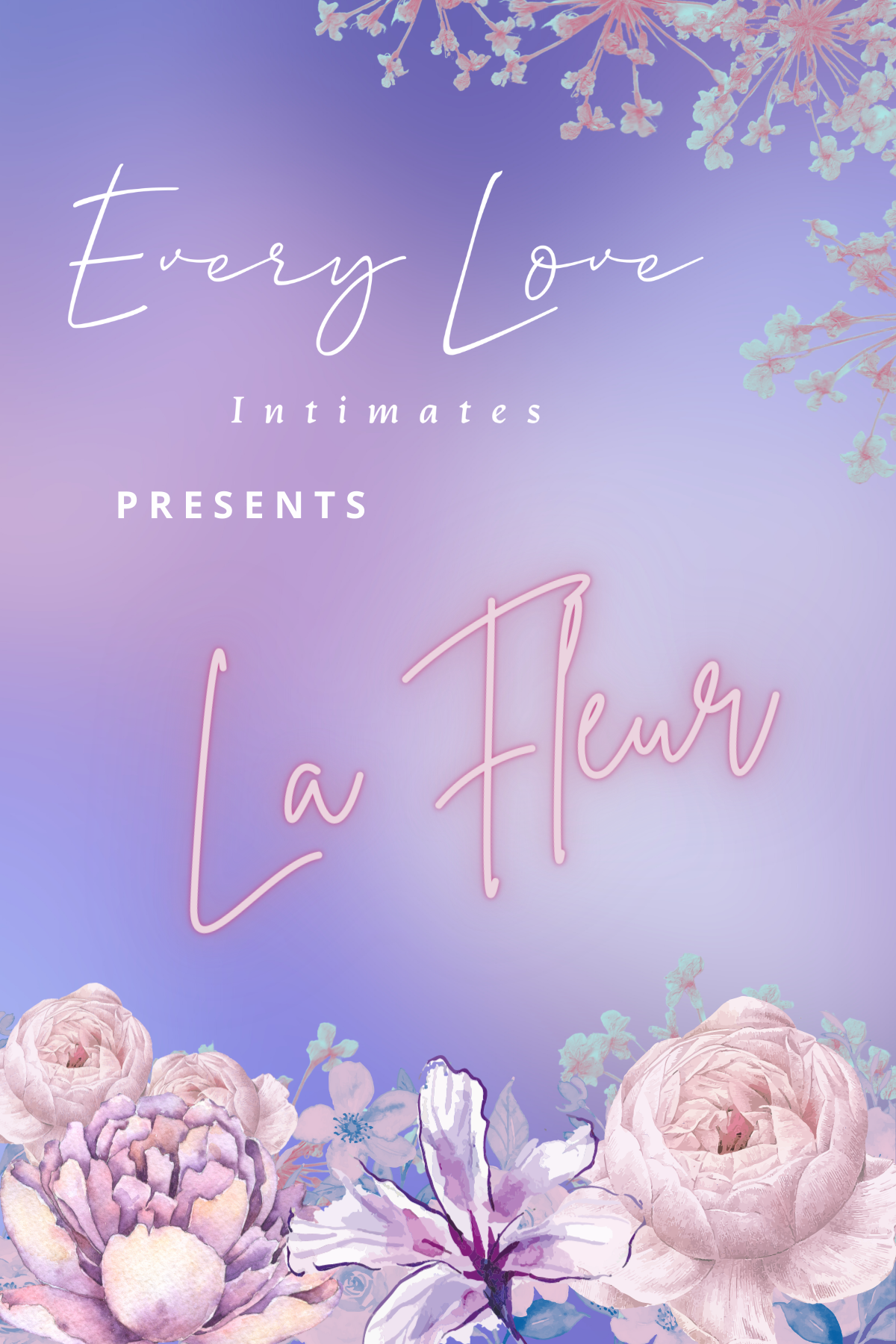 Item List
Mauve 3-piece set
Stockings
Pink Finger Bullet Vibrater
Clitoral Stimulating Balm
In Bloom Body Mist
Organic Rose Petal Lollipops
Intentional Intimacy Prompts 
1. What is something I can do that makes you feel desired?
2. Where have we formed some of your favorite memories together?
3. How can I make our intimacy even more pleasurable for you?